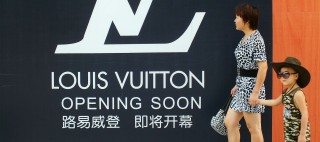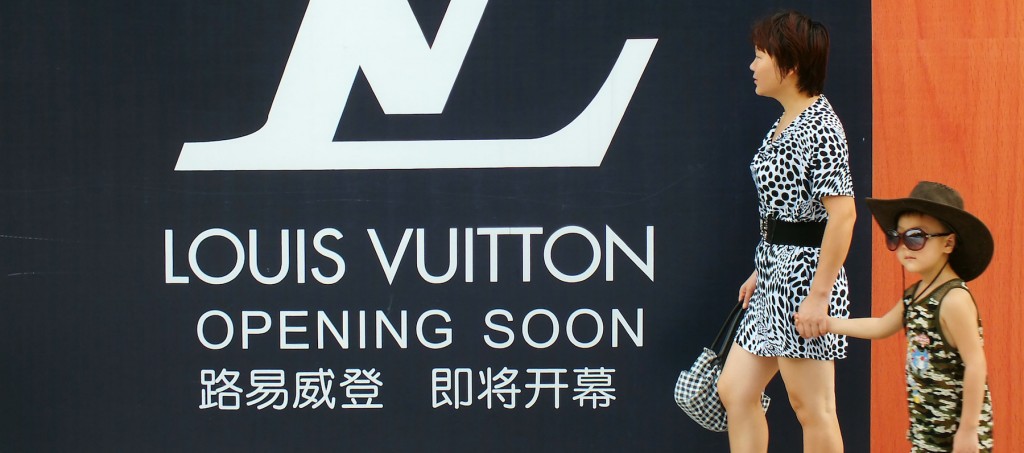 Image: © TopPhoto via AP Images
China, celebrity endorsement and Euro mascots – 4 to 10 June: What just happened?
Chinese rich getting richer. Sweet deals for celebs. Euro mascot mix-up. Here's our bitesize review of all the big stories over the last seven days
The rich keep getting richer, especially in China
Increasing wealth among the richest people in China and India has seen the world's wealthiest just get 5.2% richer. Yes, between rich and poor has been on the rise for some time now, but his week saw wealth statistics reported in the Asia-Pacific region further increase the gap. In fact, this area of the world is set to overtake Western Europe next year and become the world's second wealthiest region behind North America. These figures count things like money in the bank, cash and shares - but do not include property. China saw a rise of 27% in its number of millionaire households, which now stands at 2.07 million. While the number of millionaire households in India now stands at 71,876 - up by 25%. It shows just how important this area of the world is in terms of how the global economy is developing, with new markets and emerging economies creating more and more money making opportunities. According to many though, this wealth is being increasingly concentrated in the hands of a few, both in this region and around the world. At a time when the world's economy is actually slowing - meaning harder times for those with less - it looks like the money that's being made is only going to the already rich. The important figure here is what proportion of total wealth the richest have and will have, and this looks like it's going up, meaning that by 2020 millionaire households will have 52% of all wealth - that's 5% more than they currently have!
Who'll win through in Peru?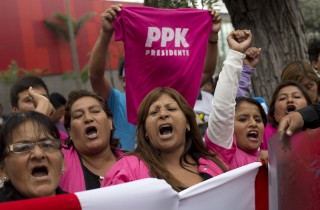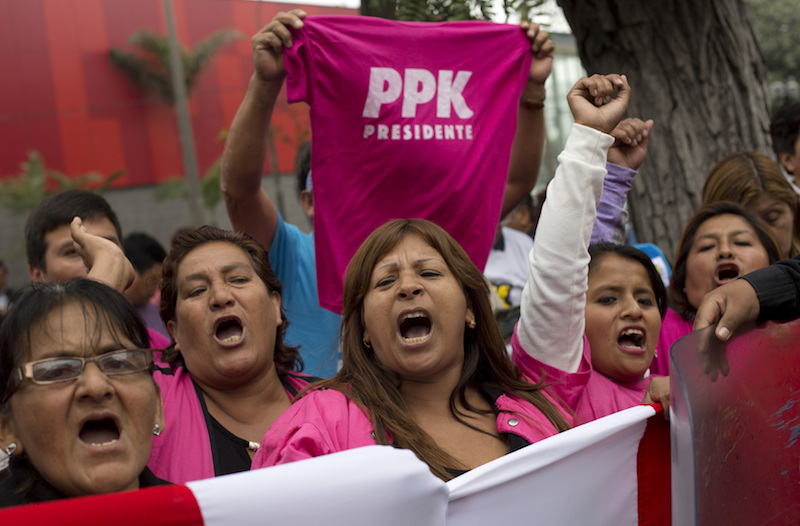 There's a presidential election in Peru at the moment, and it's mightily close. It now looks like former Wall Street banker and World Bank executive, Pedro Pablo Kuczynski – known around town as PPK – has won it, but opponent Keiko Fujimori is refusing to concede just yet. Fujimori is the daughter of former president Alberto Fujimori, who's currently serving 25 years in jail for human rights violations. This has resulted in a large number of protest voting towards Kuczynski, rather than an alliance with his policies. Nevertheless, he's been endorsed by former Presidential candidate Veronika Mendoza and Nobel-prize winning novelist Mario Vargas Llosa, who want to prevent a return to the corrupt and authoritarian style of the past. Kuczynski openly admits to not being the most skilled politician, but claims he'll use his knowledge of the financial world to promote within Peru. Meanwhile, Fujimori promises she'll keep her father in jail if she gets elected. Either way, with 50,000 ballots to be settled by an electoral court before a winner can be officially declared, this one is going right down to the wire. Stay tuned.
Big stars, big money, big waistlines, big problems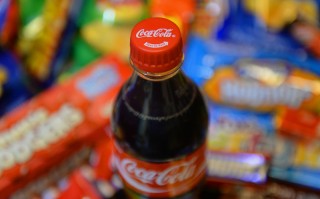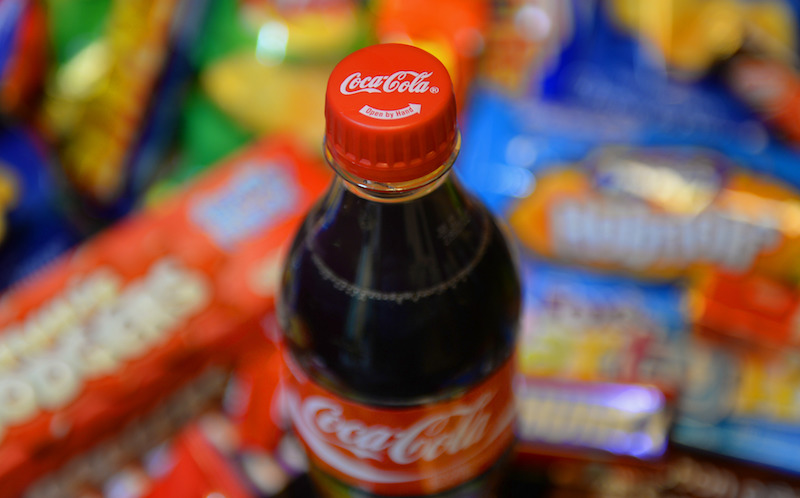 Big-name celebrities are inadvertently contributing to childhood obesity through their endorsements for unhealthy food and drink products, claims new research. That's right, we're looking at you Britney Spears, will.i.am, Mariah Carey, Nicki Minaj, and Justin Timberlake (to name a few). Researchers at New York University investigating the impact of advertising, say that the overwhelming majority of products advertised by A-listers are "nutrient poor and high in sugar". The biggest category of all (perhaps unsurprisingly) was soft drinks like Pepsi (Beyonce, Katy Perry, One Direction) and Coca-Cola (Calvin Harris, Christina Aguilera), with 71% of the 69 drinks tested containing sugar. By contrast, there were no endorsements for "fruits, vegetables, or whole grains". Dr Marie Bragg, who worked on the study, said: "Research has already shown that food advertising leads to overeating and the food industry spends $1.8 billion per year marketing to youth alone." With health issues like obesity and diabetes affecting millions of people around the world and contributing to rising medical costs, some countries are considering measures like a tax on sugar. The debate is to what extent should companies be allowed to market their products freely, against the measures governments might take to curb the purported negative effects of such products. It's a tricky balance, but one that's being talked about more regularly given the cost of treatment is now reckoned to be in the region of $2 trillion a year.
The only way is Essex (University)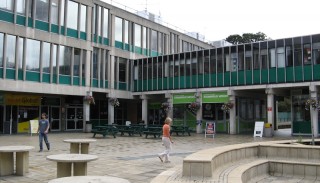 The University of Essex in the UK is giving female professors a one-time salary increase in order to close its gender pay gap. This is the first direct measure taken in the academic sector to combat this issue. Figures from Times Higher Education show that males on UK academic contracts were paid on average 11% higher than females. Although the university is setting an example, many feel similar action needs to be implemented on a global scale. In 2015, studies showed that women in nearly every sector earn less than their male co-workers. On average, female workers earn 79 cents in comparison to every dollar earned by males. Everyone from Netflix stars to the US women's soccer team are fighting against gender bias in the workforce. We're not sure about you, but the last place we'd want to be is on the wrong side of either Hope Solo or Claire Underwood! The folks at the World Economic Forum agree, which is why the gender pay gap was so high on the agenda at their meeting late last year. Their report showed how a lack of progress was damaging overall economic growth. This has been backed up more recently with new research by the McKinsey Global Institute, which suggests that if every government around the world took steps to address the gender parity gap, the total annual payoff in additional GDP could reach $12 trillion by 2025.
Want your shopping delivered to your door? Just Uber it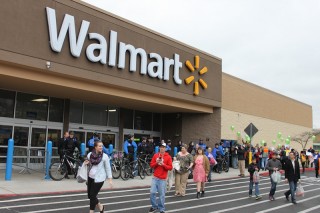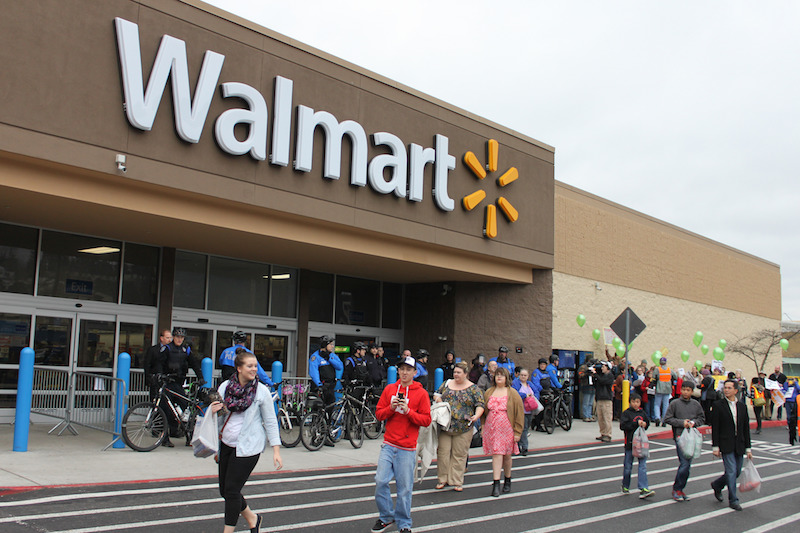 US retail giant Walmart is to begin trials for delivering shopping to its customers via the ride-hailing services Uber and Lyft. Yes, if you live in Phoenix or Denver (the two test cities) you might be getting your weekly shop dropped off by taxi. Customers pick the stuff they want online, and a Walmart employee collects the order and organizes delivery, at a cost to the buyer of $7 to $10. Simple. The move is in part a response to similar ones being offered by Amazon, who now deliver groceries via their Prime Now service. It's all part of a boom in the 'same-day delivery market' which is expected to be worth over $987 million by 2019. Businesses are having to find new ways to meet consumers' desire to have the things they buy in their hands as soon as possible. To do this, companies like Amazon have spent loads of money investing in technology and infrastructure to improve their distribution capabilities. This in turn might open up new opportunities, like delivering products for other businesses. Conversely, by joining forces with so called 'sharing economy' companies like Uber, firms like Walmart may be able to take advantage of pre-existing distribution networks and readymade workforces. Both approaches are about establishing a dominant position in the delivery market by offering as much convenience as possible to the customer.
In other news...
Petrolheads beware. Norway is supposedly banning 'petrol powered cars by 2025' according to some news reports. Apparently, politicians from across the political spectrum have agreed a plan to end motorists' reliance on fossil fuels. It's great news for the environment of course, but should perhaps be understood in the context of the fact that Norway is the world's 11th largest oil exporter, so in that sense makes a significant contribution to petrol consumption around the world.
Basic Income. Nein Danke. Non Merci. Voters in Switzerland have rejected a proposal to introduce a guaranteed basic income for all. The final results from Sunday's referendum showed that nearly 77% of those who voted opposed the plan, with only 23% backing it. Critics of the idea think severing the connection between work and income is a bad idea, whereas supporters think it would allow countries to do away with complicated welfare systems.
Football. Beer. Happy days. The economy of Northern Ireland could benefit by more than £8.5 million due to the national football team's participation in this month's Euro 2016 Championship. According to new research, that's some £4 million on additional shops sales of beer and food, another £2.8 million on more beer, more food and getting home from pubs, and £2.5 million on merchandise like replica shirts. It's the first time the team have qualified for a major tournament in 30 years.
America makes history (again). It looks like Hillary Clinton will be the presumptive Democratic presidential nominee, the first woman ever to clinch the nomination. She says she'll bring tax relief to working class families, create better paying jobs, and close corporate tax relief funds. But with Donald Trump the likely Republican candidate, brace yourself for 150 more days of insults, Twitter feuds, and bad combovers.
When football merchandising goes (very) wrong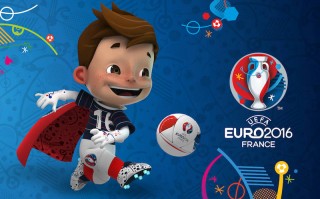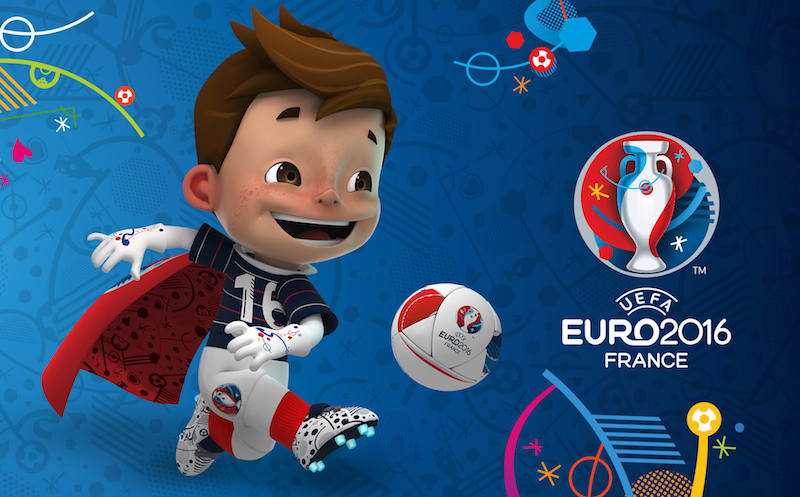 Organizers of this year's Uefa European Football Championships are facing embarrassment, after it emerged that the tournament's official mascot shares its name with a popular sex toy. Having a likeable, and more importantly a sellable, mascot has been a staple of major sporting events for years. Remember World Cup Willie? Well, this year's Euros features a cheeky little chappy called Super Victor - a cartoon, cape-wearing boy with magic powers. The only problem is that when purchasers have been searching for the mascot online via Google or Amazon, they've been getting results they may not have been expecting. For 'Super Victor' is also the name of a rather unique sex toy (let's just say it's bigger than the doll). A spokesperson for the tournament organizers said: "All we can say is that they [the sex aids] are not produced by Uefa." With merchandising being an important part of revenue for events like this, the Euro 2016 marketing team will be hoping this doesn't affect their bottom line too badly. The name was chosen by the public, so we're wondering how many knew about this when they cast their votes! Ooh la la.