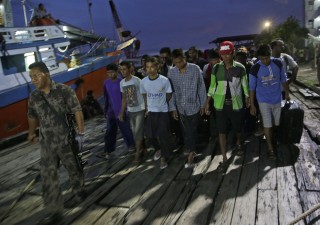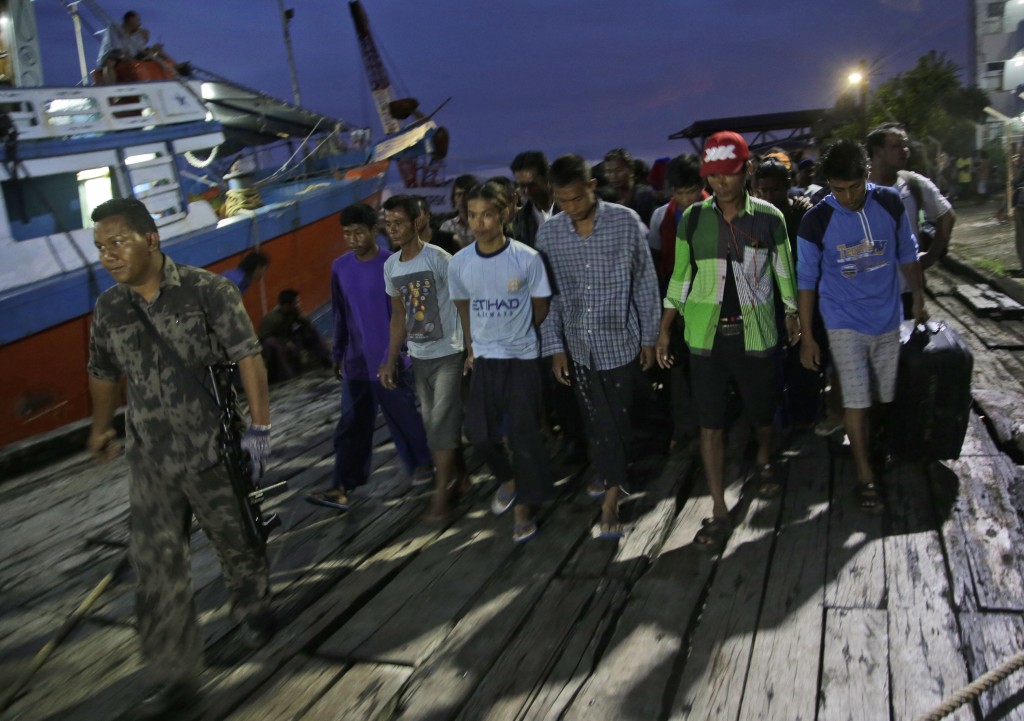 Image: © Dita Alangkara / AP/Press Association Images
Slavery, legal cannabis, cartoon bears – 28 May to 3 June: What just happened?
The Global Slavery Index shows slavery isn't a thing of the past. Oakland licenses convicted drug dealers to sell drugs. China panics about cartoon bears. Here's our bitesize review of all the big stories in the last seven days
Nearly 50 million people around the world still work in conditions classified as 'modern slavery'
A lot of people might think of slavery as a thing of the past, but the Global Slavery Index released this week proves the opposite: 45.8 million people are still classified as slaves in 167 countries around the world. Slavery could be domestic slavery, debt bondage (where people are forced to work to pay off a debt which they did not necessarily agree to the terms of), human trafficking, sexual exploitation, or child labor. The causes behind modern slavery are complex, but quite often are related to a lack of protection for civil rights and security, or to places where people have difficulty accessing the basic goods they need to survive and so become vulnerable to exploitation. If governments are complicit in creating the situation where slavery happens, by for example working with companies using slaves or not implementing laws to protect labor rights, it's even harder for people to escape their situation. It's an issue we all need to be aware of because a lot of what we buy and sell could easily have been handled by someone in slavery at some point: Associated Press recently produced a powerful photo series exposing how much of the fishing industry relies on it.
The 12 biggest oil producers in the world met this week. They didn't decide on very much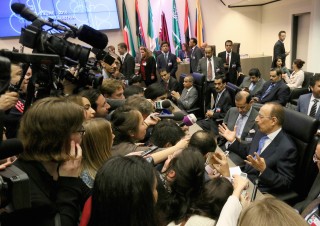 The Organisation of the Petroleum Exporting Countries (OPEC) met this week to talk about oil prices, and basically decided to go with the flow. This time last year, oil was about $100 a barrel. Now, it's $50. How? Simple: too much oil, too few buyers. The plan was to set a cap on how much oil OPEC members would produce so that they could stop the price from falling even further, but Iran wasn't having any of it: an international ban or 'sanction' on Iranian oil was only just lifted a few months ago, so they're not about to limit themselves again. Why does it matter? Well, usually cheap oil is seen as a good thing for people: everything from cab fares, to airline prices, to food imported from abroad should become cheaper if it relies on oil in some way. But as our technology becomes more efficient and less oil-reliant, these differences are getting less significant. And for everyone who works in oil, and all the businesses around an oil rig which rely on their workers for business (restaurants, hotels, shops and so on), cheaper oil might not be such a good thing.
The US could ban banks dealing with North Korea from the financial system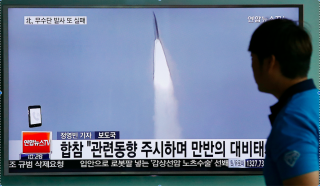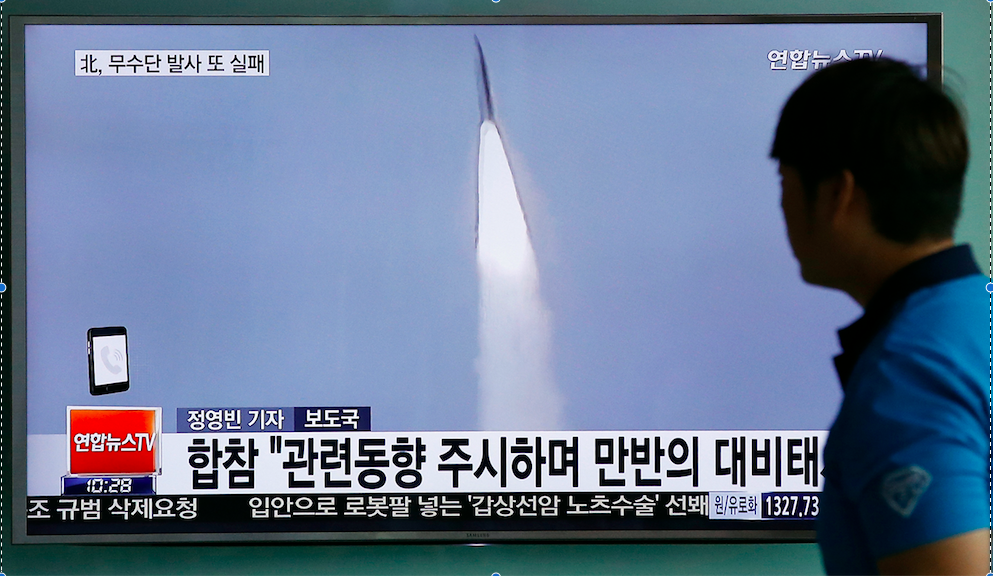 The US Treasury has named North Korea a 'prime money laundering concern', and says it's planning on imposing 'sanctions' or bans on any bank that does any kind of business with the country. Basically, that means Chinese banks: China does more business with North Korea than any other country in the world. Last week, North Korea launched some nuclear missile tests which people weren't happy about, and China is under increasing pressure from the US and international organizations like the UN to use its economic power to stop North Korea from doing things like this. The US claims that North Korea is using its state-owned banks to conduct international transactions which are financing its nuclear and missile programmes, so blocking business with their banks would be a big step in stopping them. Chinese investment in the US is at record levels at the moment, so if the US really went ahead with this, it would have to ban quite a few Chinese banks, which would have a huge effect on both economies.
Oakland is giving licenses for dealing cannabis to people imprisoned for dealing cannabis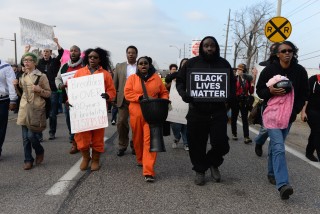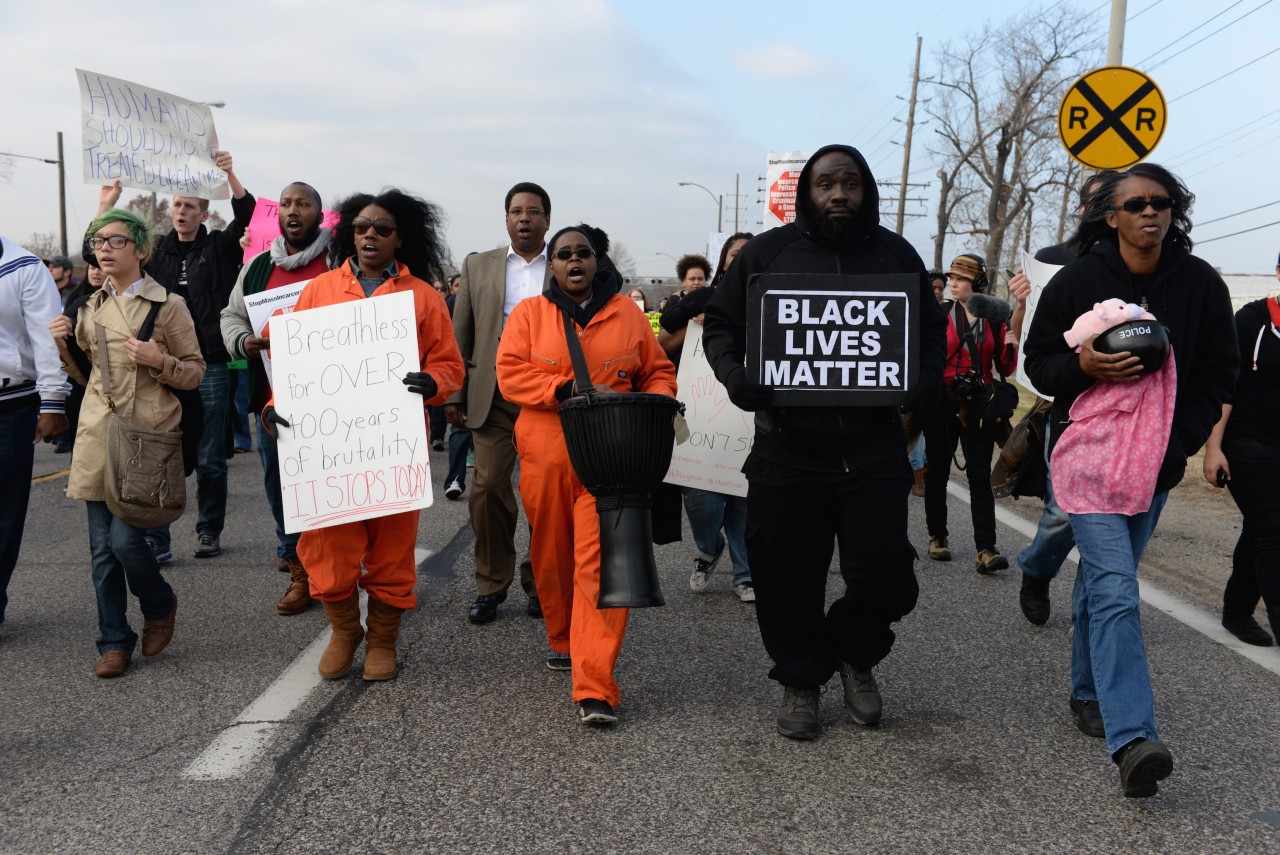 Now that cannabis is legal in California, Oakland's city council is taking an unusual step to growing the industry: giving 50% of business licenses to people formerly convicted of dealing cannabis. The 'war on drugs' has led to a huge boom in the prison population, mainly affecting people of color from low-income backgrounds: now that cannabis is legal, the danger is that because of how hard it is to go back into employment after prison, the very people who the war on drugs affects most might not have the chance to benefit from its reversal without some state help. The catch: you're not allowed to consider gender, race, or religion when giving jobs or licenses in California according to state law. The council's solution: find out which neighborhoods police made the most marijuana-related arrests in, and set aside 50% of licenses for people from those neighborhoods. Some people are still sceptical about the extent to which this will really make the legal cannabis industry open to everybody. An organization which represents people of color in the industry pointed out that a license is just the first step, but doesn't address the huge start-up costs of being a producer. If the program succeeds, it could be a big victory for those affected by the war on drugs: but it could also anger a lot of people who might think discriminating by race and social background for licenses isn't fair.
Got $14,000 to spare and secrets to keep? Try Sirin Lab's high-security, high-price smartphone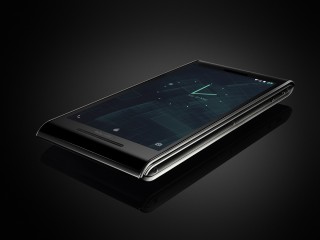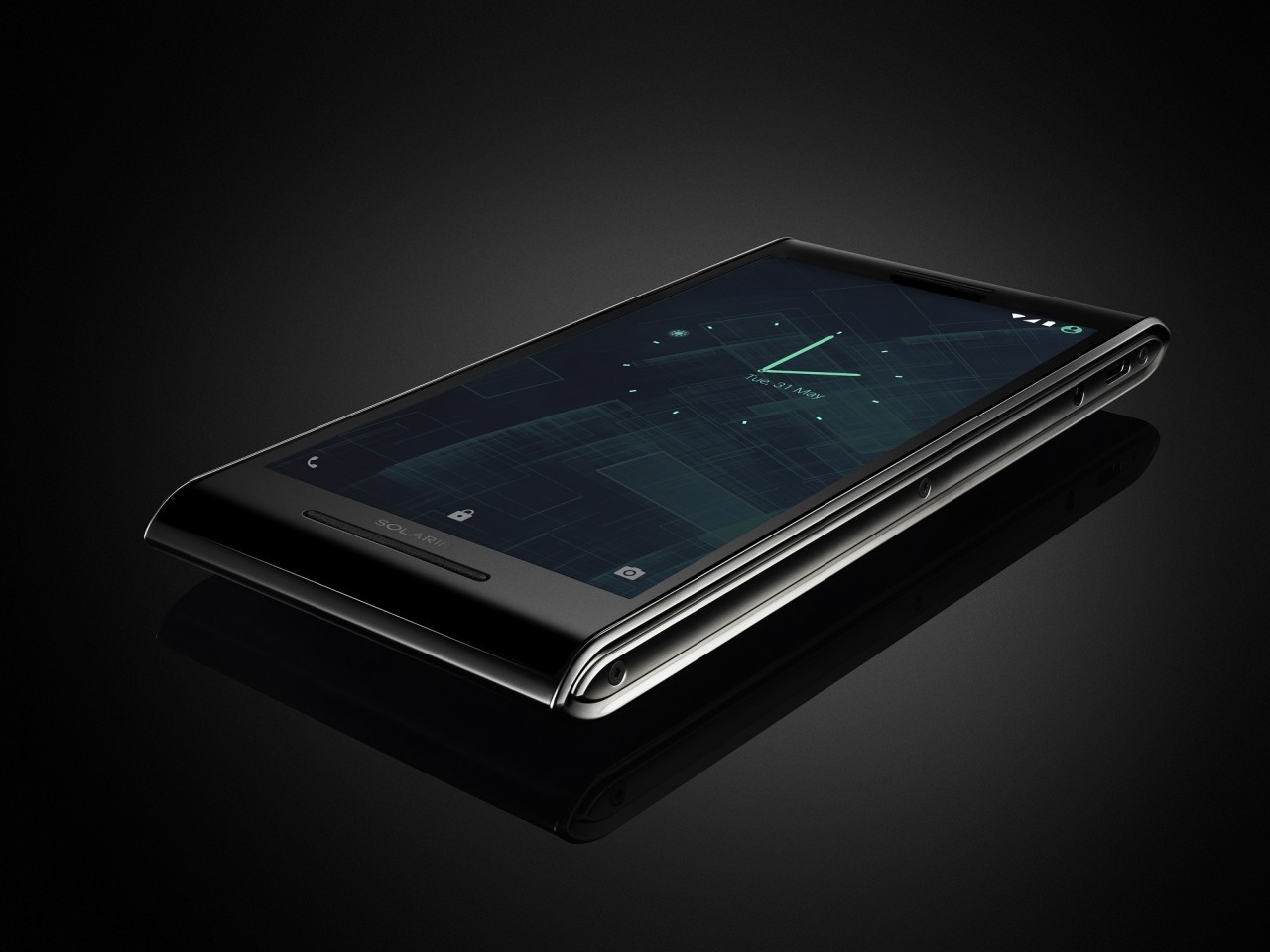 Israeli start-up Sirin Labs unveiled the world's most expensive smartphone this week, sold for a whopping $14,000. What's behind the premium price tag? Security, security, and more security. According to developers, the smartphone's Zimperium mobile threat protection is on par with that of security agencies. Co-founder Tal Cohen, believes cyber attacks are becoming a global endemic: "Just one attack can severely harm reputations and finance," he warns. The cellphone industry is worth $3 trillion and over 14 million jobs worldwide, so it's worth worrying about. Sirin Labs is taking the challenge seriously, with military-grade 256-bit AES encryption, and a 'shielded mode' feature which takes the encryption even further with a secret switch. The London launch event lured in the likes of Leonardo DiCaprio and Tom Hardy, so that's two customers down. So if you have $14,000 to shell out, the Sirin Labs store in Mayfair and Harrods will be selling the product today (though if you're on the UK national living wage, it'd take you 1452 hours to be able to afford it!
Julie Andrews' new Netflix show Julie's Greenroom might not be so green after all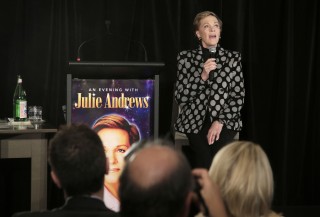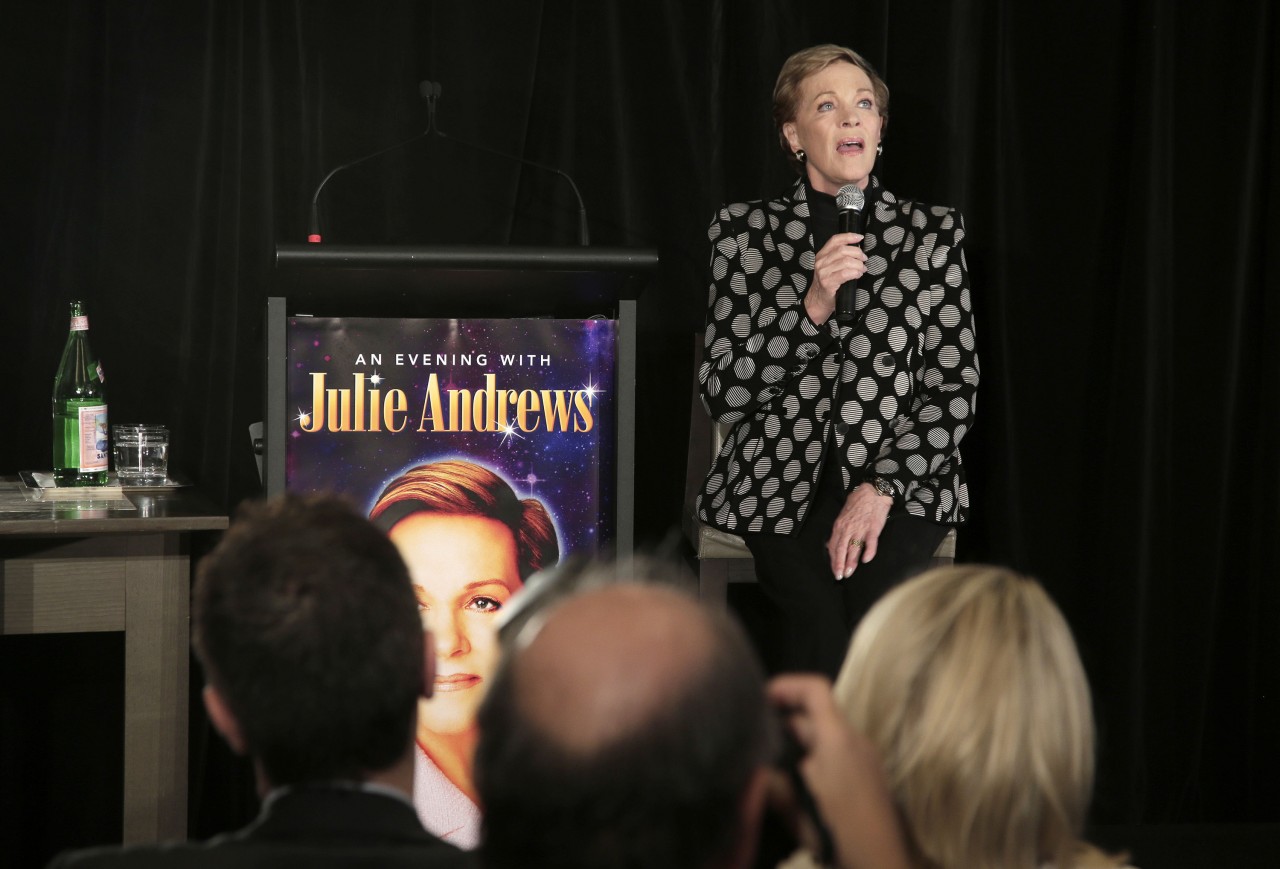 Julie's Greenroom is coming soon to a laptop screen near you, and the show's star is bringing her friends: Idina Menzel, Alec Baldwin, Sara Bareilles, Josh Groban, and many more will join her in a new series aimed at getting kids excited about working in the performing arts. It's part of a bigger educational push Netflix is generating for this coming year to produce content aimed at younger audiences. From #NetflixandChill to #NetflixandNaptime – what's not to love? Well, we did some research, and it turns out that the amount of energy it takes to watch Netflix for 30 minutes is the same amount that powers a refrigerator for a full week. With 47 million users in the US alone, that's a lot of carbon emissions. Online platforms are only set to grow – jobs in the video and disc rental industry plummeted from 153,000 to 11,000 in 2015 alone, showing that online platforms are here to stay. Netflix has been pushing the boundaries of the video industry since it started, so here's hoping it comes up with a more energy efficient way to let us enjoy Julie's Greenroom guilt-free...
In other news...
Uber received $3.5 billion from the Public Investment Fund of Saudi Arabia this week - the biggest ever investment into a privately held start-up. The company is now said to be worth $62 billion, equivalent to the combination of the value of all goods and services (also called GDP) of a small country. It's the first time a company has been able to raise that much money through private investment alone.
There's no business like the wedding business (for taking all your money). This little video from Vox is an interesting insider's look into why so many people spend so much money on their wedding day. Unlike most things we pay for, you (usually) only pay for a wedding once, so it's difficult to know what the 'right' prices for things are – and no-one wants to look cheap in front of their future spouse.
Beijing's state council put two cartoon bears on a public square to celebrate Children's Day, and China's stock market regulators panicked. Why? In finance, a 'bear market' is when people suddenly start selling loads of shares, and the statues just so happened to be facing the Chinese Securities Regulatory Commission (CSRC). Plus, it looked like the bears were giving the middle finger to the regulatory building, which they weren't too happy about. They called the council to complain, and the bears were replaced by cartoon monkeys.
And last but not least... Harry Potter And The Cursed Child is finally here, and it's standing up for diversity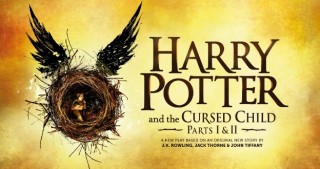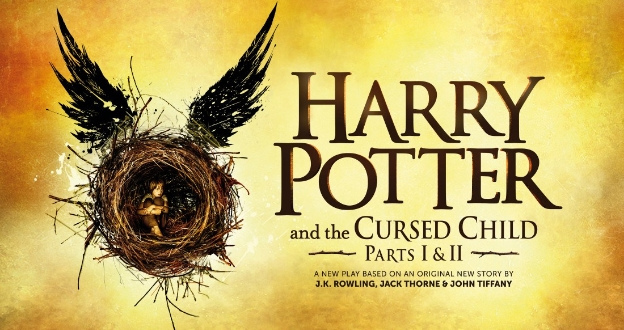 Harry Potter play, The Cursed Child, premieres in London next week, and we couldn't be more excited. Not only is nine years way too long to wait for the next episode of the Potter saga – we're also stoked that the production is standing up for diversity in the workplace by casting a black actress as Hermione Granger. Noma Dumezweni faced backlash from fans a few months ago when her casting was announced as people claimed Hermione was 'supposed to be white'. JK Rowling was having none of it and stood up for the decision in a tweet: "Canon: brown eyes, frizzy hair and very clever. White skin was never specified. Rowling loves black Hermione". We're certain that JK really stands for "just knows", because diversity in the workforce has endless benefits. A bigger workforce, a greater variety of ideas, a range of viewpoints and backgrounds, a more innovative environment, and exposure to a wider consumer market are just a few of the positive effects of diverse workplaces, (beyond the fact that it's just plain right). So to recap: 7th June, West End Palace Theatre, costumes mandatory. See you there?