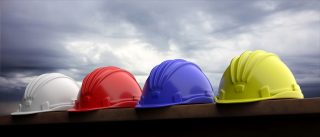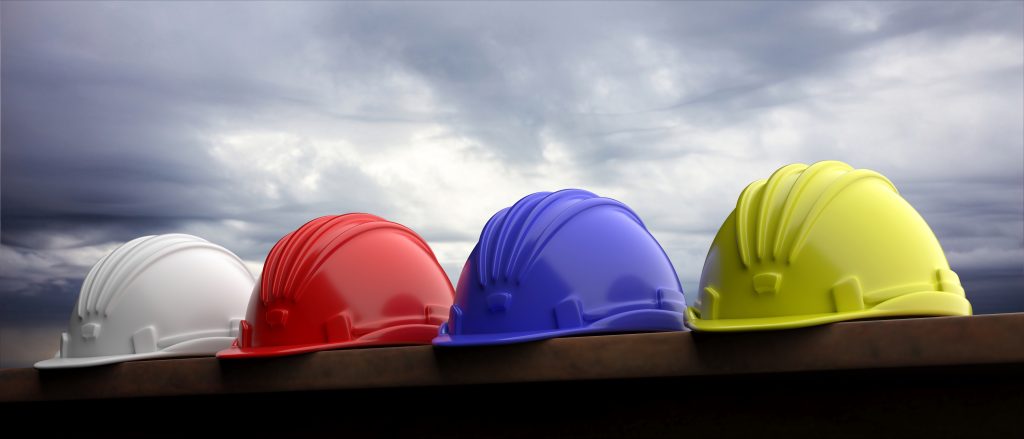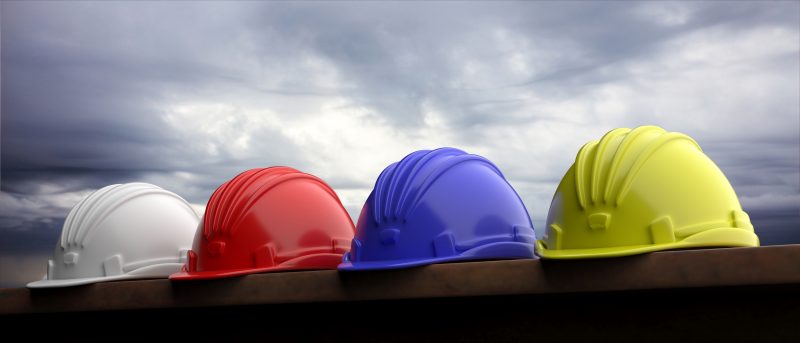 Image © rawf8 via Envato Elements
The collapse of Carillion in January 2018 was one of the biggest in recent history. The company specialised in providing outsourced services, managing huge public sector projects including the construction of schools, hospitals and roads, around 450 of which were left in limbo when the company went under. Carillion also managed public services, winning contracts in transport, defence and the prison system. So not only did the 3,000 people the company employed directly all lose their jobs, the livelihoods of the 75,000 people who worked in its supply chain were also threatened. 
Most people trace Carillion's collapse back to when several major construction projects went over budget, starting in around 2016. The company was also hit by delayed payments on overseas projects, which led to Carillion going further into debt throughout 2017. It issued a profits warning in July of that year, causing its share price to plummet. However, just a week later it was awarded a £1.4 billion contract for HS2 and just eight weeks before its collapse was awarded another public sector transport contract worth £130m.  Carillion's bosses also walked away with millions in bonuses, much to the anger of the public. 
Carillion's auditors included KPMG (external audit) and Deloitte (internal audit). The company was also involved with EY (who were paid £10m for "turnaround advice") and PwC, the only auditor without a conflict of interest, who managed the insolvency process and earned £20m for their first eight weeks of work. 
KPMG in particular were heavily criticised by MPs for their role in allowing the company to get so heavily in debt. They were accused of being complicit in the company's accounting practices that were masking serious financial problems and "complacently signing off its directors' increasingly fantastical figures". Deloitte as internal auditors were also accused of failing to notice or ignoring "terminal failings" at Carillion. 
In September 2021 the Financial Reporting Council announced a formal complaint against KPMG in relation to their work at Carillion. The complaint alleges that KPMG and specific people within it provided false and misleading information and documents as part of their audit of Carillion's accounts in 2016. The hearing into this complaint began in January 2022. Additionally, in February 2022, Carillion's Official Receiver (i.e. the officials overseeing the liquidation process) lodged a claim worth up to £1.3 billion against KPMG, arguing that incompetence by the auditor resulted in Carillion ending up in a worse financial position than it otherwise would have.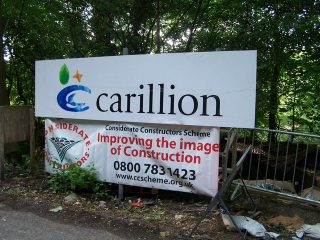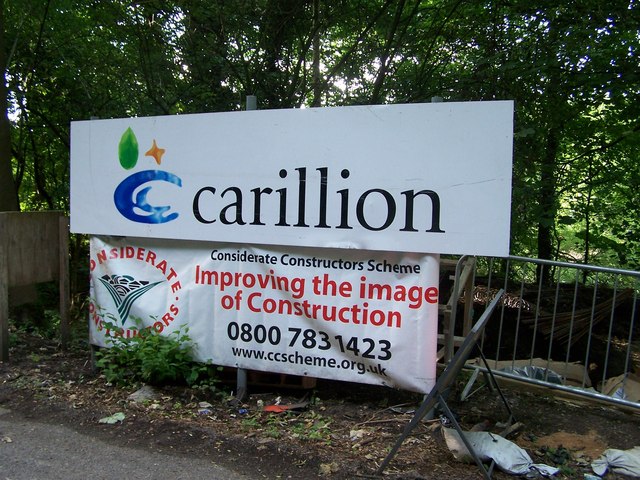 Someone who knows this story first hand is Kevin McLouglin, who is the boss of a company that was a subcontractor of Carillion when it collapsed. Kevin is the CEO of McLoughlin Group, a painting and decorating company that he set up with his wife in 1987. The company works as a sub-contractor across construction projects, employing up to 200 people at a time. 
People say to me, "why did you work for Carillion?" I said we were getting paid on a regular basis, the jobs were good and we were making good money. There seemed to be nothing wrong and that is the unfortunate side of any bankruptcy: you never knew it was going to happen. You don't get that warning where you can wind down and get your money in and then leave - it doesn't work like that.
We work predominantly subcontracting off people like Carillion. Over the years we've grown into one of the largest independent decorating companies in the country. We started to work for Carillion in the mid 2000s: 2008, something like that, with the King's Cross development, which our London office is very close to and we have a training centre there. Argent were developing the site and had three big contractors, one of which was Carillion. Being a local company, we were called in when they got the planning permission. 
So that was our introduction to Carillion, so then we were on their supply chain, we started to bid for work, and we won work with them. When we carried out the work at Kings Cross, they were an excellent company; good managers, good people and the jobs were going well. Then we went on to the Battersea Project, which Carillion were on, and other projects after that.
Everything was fine: good relationship, it's good work, good managers, well run. And then all of a sudden, we start to get wind just before Christmas [2017] of the financial problems. And then ultimately on that Sunday evening [in January 2018], the news came that government wouldn't bail them out, and they pulled the plug. When my men turned up for work Monday morning, the gates were locked. I couldn't even get their tools. And that was it.
So the losses that we absorbed at that time it was about £300,000 to 400,000 that they owed us. At the time they went bankrupt we had three very big jobs on. That's why there's so much money involved.
Then we start to see the story unfold about the black hole [in Carillion's finances], which was enormous, which was incredible for us as a business to learn about. And then even worse, we hear that KPMG plus others of the Big Four are involved in it, especially KPMG audits that were just not correct. And that's really, really, disappointing. Myself, and lots of other people lost a lot of money and a lot of really good people that worked for Carillion lost their jobs and their pensions, and that is incredible.
Straight away we had to lay off people, because obviously we don't have jobs. In fairness, the group Argent, that I first mentioned, contacted us very quickly. They've got no contractual relationship with us and they said "would you complete this particular job you're doing, we would like to employ you directly to finish it off." So at least we got that back.
Argent actually made the point of the supply chains getting their work. They couldn't give us the money [owed by Carillion], but they gave us the work which enabled us to make money and keep people in work straightaway. And that was really, really, good. We were lucky, I know others that never recovered.
It still damaged us, though. We've always had a good track record, pay everyone on time. People who supply us materials, they will insure against us because that's how the industry works: you credit insure just in case we go bankrupt. I got a phone call from a supplier to say, "you have never given us a problem, you've paid us on the nose every time. I'm just letting you know as a friend, that your credit, the amount or limit that we're allowed to do business with you, has been reduced. Not because you've done anything wrong, but because you happen to be in the Carillion fold." 
For people like me, me as a business owner and me as an investor, as a business, if I knew before I started working for Carillion that their figures were actually wrong, that there was a massive black hole, they're making losses continuously, they're winning work under value just to keep the turnover going, I wouldn't have worked for them. We credit checked them and we checked them out and everything was good and the reason it was good is because people like KPMG have lied. 
I legally am required to do my books on a certain date and I am legally required to put them in truthfully, then sometimes you have to have an audit, and they are legally required to truthfully judge your accounts. So, therefore you've got double checking. And if you think if you're investing on the stock market, your pension fund or whatever, and you've got a report from KPMG that says Carillion have got an order book for billions and are making money, then that's a safe place to put your money because you have to trust the auditors.
The basis of everything in business is trust. And if KPMG says that this company is absolutely doing well, why would you not trust them because they are KPMG. They are a legal entity with professionally highly trained people who have a legal responsibility to tell the truth.
So I have been conned, I have been fraudulently conned my money by KPMG because they have enabled Carillion to run up debts for years on years because of their practices. And I can't do anything about that. And that is really annoying, because there's rules you have to play by in life. And in business, you look at the fair play rules that are dictated by people like KPMG. But it's one rule for them and another rule that they preach. It is absolutely disgusting. Carillion went on for years, because the company's auditors KPMG and whoever else they used gave them the platform to keep manipulating the market because they reported that everything was fine. 
You should feel confident that when you go to work for a tier one contractor, if their credit report, their credit rating, is that they are blue chip then good. But if you can't trust that then it's a gamble to work for any company, it doesn't matter what the credit report says. It's the risk I take. You talk to people and ask "how is this company? Are they good?" And you're in the game. And that system hasn't changed.