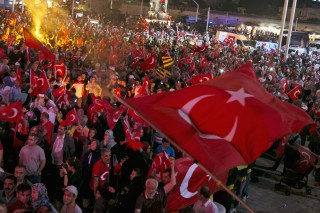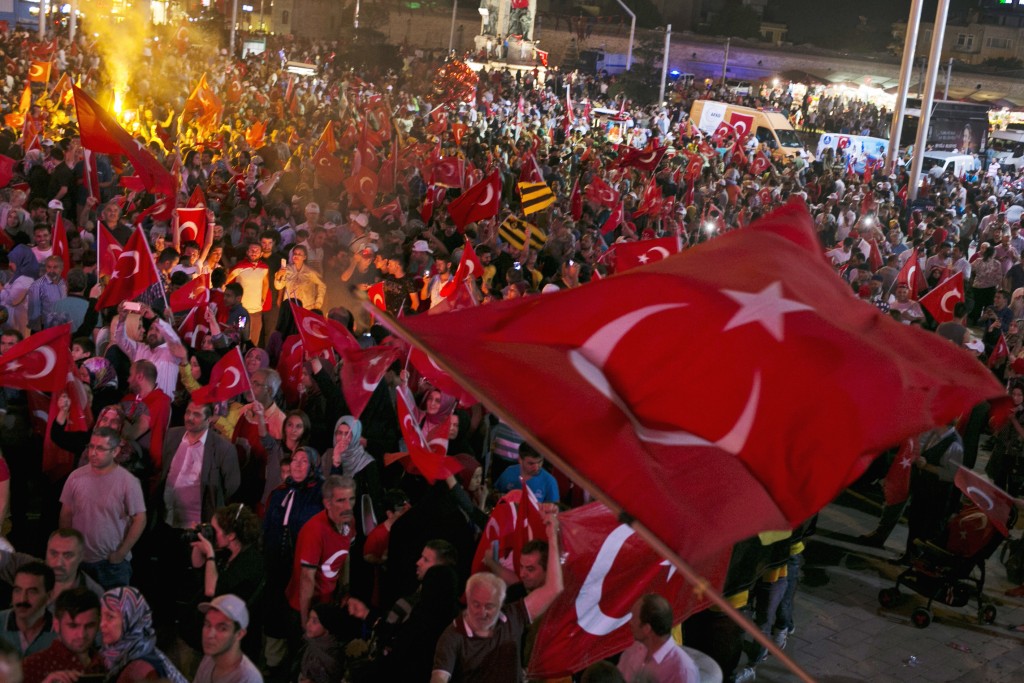 Image: © Petros Giannakouris / AP/Press Association Images
Turkey's in trouble, Kickass Torrent's in trouble, Leo's in trouble. 18-22 July: what just happened?
Thousands purged in Turkey, HSBC exec arrested in the US, Kickass Torrent shut down, and Wolf of Wall Street production company in massive corruption scandal... what's going on, people?
With tens of thousands purged in Turkey, it's hard to believe 'everything will be better' in two weeks' time
Turkish president Erdogan has shown he means business this week, making tens of thousands arrests in the army and civil society to root out the culprits of last week's coup attempt. He's declared a 'state of emergency' for the next three months, giving him the power to bypass parliament in passing new laws. It's been a mad week for the country: hundreds of schools closed, thousands of academics and civil servants arrested, at least 260 dead, and no sign of a slowing the crackdown. Erdogan is a controversial figure in Turkey, but his policies on the economy are seen as his strong suit by a lot of people. Who knows how long that will last now: tourists are too frightened to visit, and foreign investors are keeping their money well out of the country until things calm down. 1,500 people have been purged from the finance ministry alone. The finance minister insists that "fundamentally, the economy is still the same" Sure, if you discount the fact that thousands have been taken out of the workforce, and that an atmosphere of fear isn't particularly conducive to economic activity. "In two or three weeks, everything will be better," the finance minister claims. Let's not get our hopes up just yet.
A film about shady finance, funded by shady finance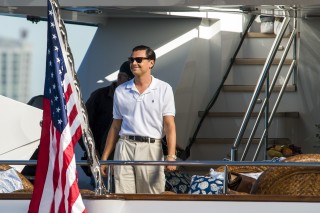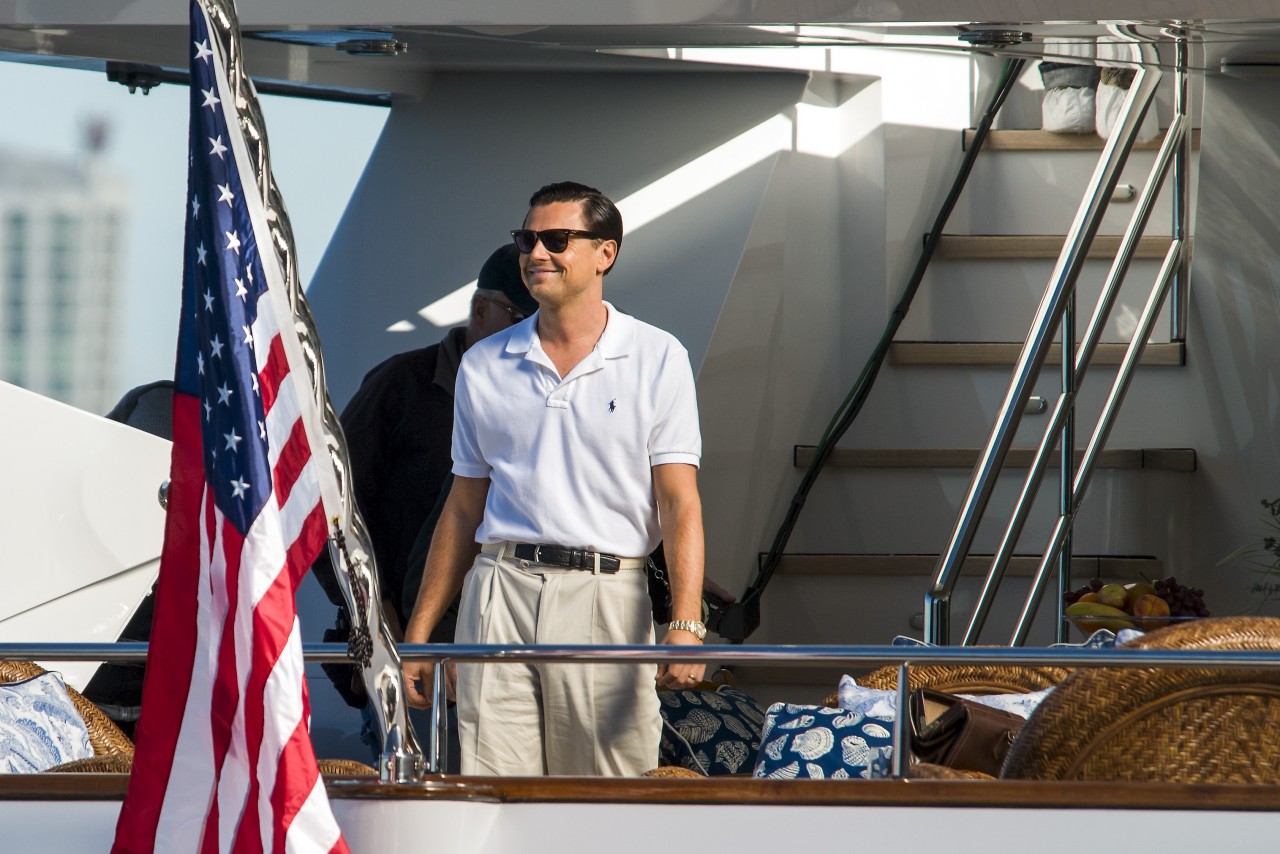 The US Department of Justice is seizing $1 billion from a Malaysian state fund on grounds of 'misappropriation', in a case that has the full makings of a juicy corruption scandal: 13 billion dollars, six global investigations, and one Hollywood star. Apparently, the Malaysian PM and a couple of his closest pals used money intended for the Malaysian economy for lavish artworks, private jets, gambling, houses in Beverley Hills... and the production company behind one of our favorite making-economics-accessible blockbusters, The Wolf of Wall Street. Investigations have been going on in six countries for years, and there's finally enough evidence for at least $1 billion to be extradited, though the US is convinced at least $6 billion more are missing. People who are accused of being connected to the case are already frantically selling off artworks – what's known as 'liquidating their assets', to make them harder to trace. The culprits could probably do with some of Patrick Denham's legal advice at a time like this: "Shut the f*ck up!" Might be too late for that.
Kickass Torrent gets ass kicked in US police shutdown... but perhaps not for long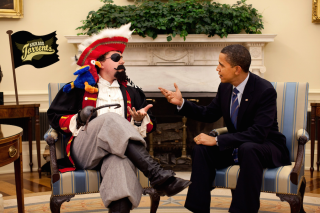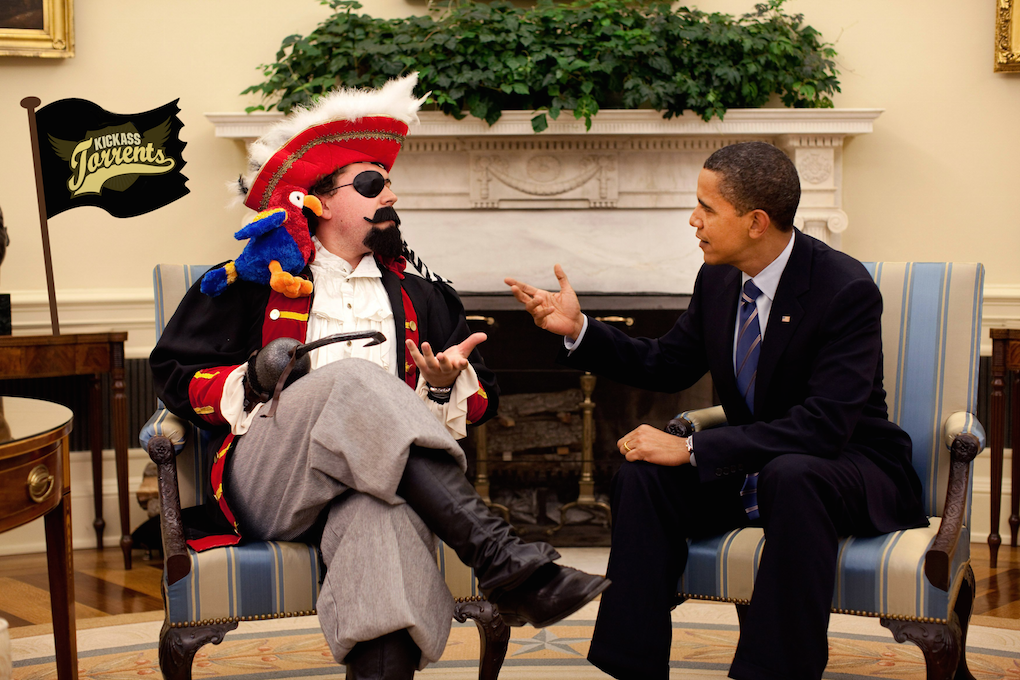 The world's most popular torrent sharing website Kickass Torrent (KAT), home to hundreds of millions of illegally copied movies, TV shows, video games, and music albums worth over $1 billion, has been shut down by US police. We're not sure how long that'll last though – within 24 hours, a mirror site has already popped up with most of KAT's content under a different domain name. The Pirate Bay, a famous torrent search engine and 77th most visited website in the world, has been shut down repeatedly since 2003 but reappears again and again online under different disguises, as does MegaUpload, which was shut down in 2012. Illegal file sharing is big business: Kickass Torrent reportedly has more than 50 million unique visitors, and is estimated to be making between $12.5 million and $22.3 million per year in ad revenues. So who really owns the creative industries? They're a huge part of America's economy, and people in the industry (and the US police) feel that piracy is seriously damaging to keeping it going. But activists like the Pirate Party disagree – they say everyone should have the right to knowledge and culture, calling for no-profit file sharing to be legalised, and for duration of copyright to be limited to 10 years.
Come on HSBC, not another scandal?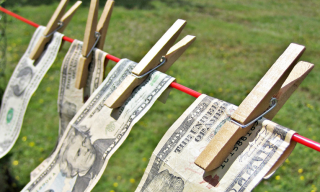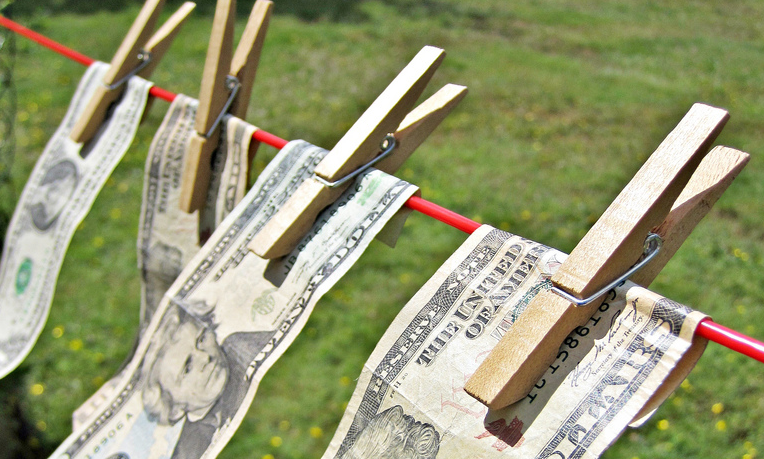 A senior exec at HSBC USA Mark Johnson was charged with fraud this week, accused of using insider information to profit from a $3.5bn  deal. Looks like nearly 10 years on from The Great Recession, there's still some shady dealings going on in the world of finance. Mr Johnson, and his co-worker Stuart Scott, bought British currency in advance of a large transaction involving the Cairn Energy company. Johnson and Scott knew that once the transaction had taken place, the price of the pound would go up, and they could therefore sell the higher-valued currency – making large profits for themselves and HSBC. This is known as "front-running". This all comes despite an internal investigation by HSBC three years ago that found that there was nothing wrong with the deal. A bit awkward considering that they already dealt with a $2 billion money laundering settlement in 2012, and another market rigging scandal in 2013. Step it up guys.
Trump vs Hilary, Melania vs... Michelle?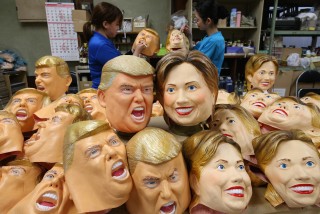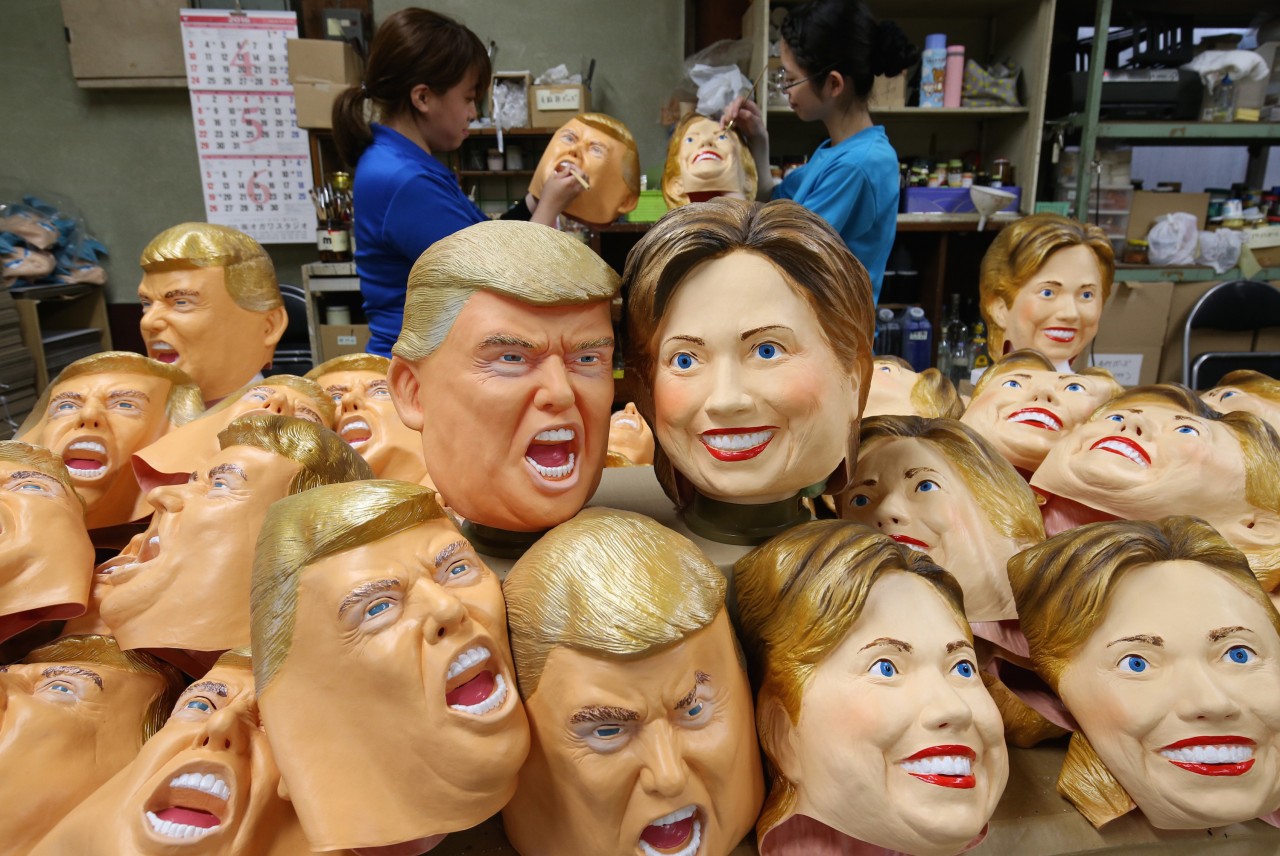 Donald Trump officially won the Republican nomination for presidential candidate this week – only to be overshadowed in media coverage by his wife, who decided it'd be a good idea to copy Michelle Obama's National Convention speech… word for word. Hey, if it ain't broke, don't fix it. The internet didn't feel that way though, and videos comparing the two speeches started going viral. Interestingly enough, the same man who became famous for a show on how to run a business decided not to fire the speechwriter, saying 'We all make mistakes." For someone so determined to 'make America great again', seems a little strange to us that out and out plagiarising is nothing to worry about, when intellectual are generally a pretty big deal to Americans. Still, doesn't look like his supporters mind too much – the most recent polls show him and Clinton are neck on neck in what continues to be an eventful and very, very close race for the POTUS title.
More guns, more violence, more questions...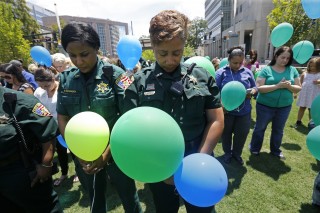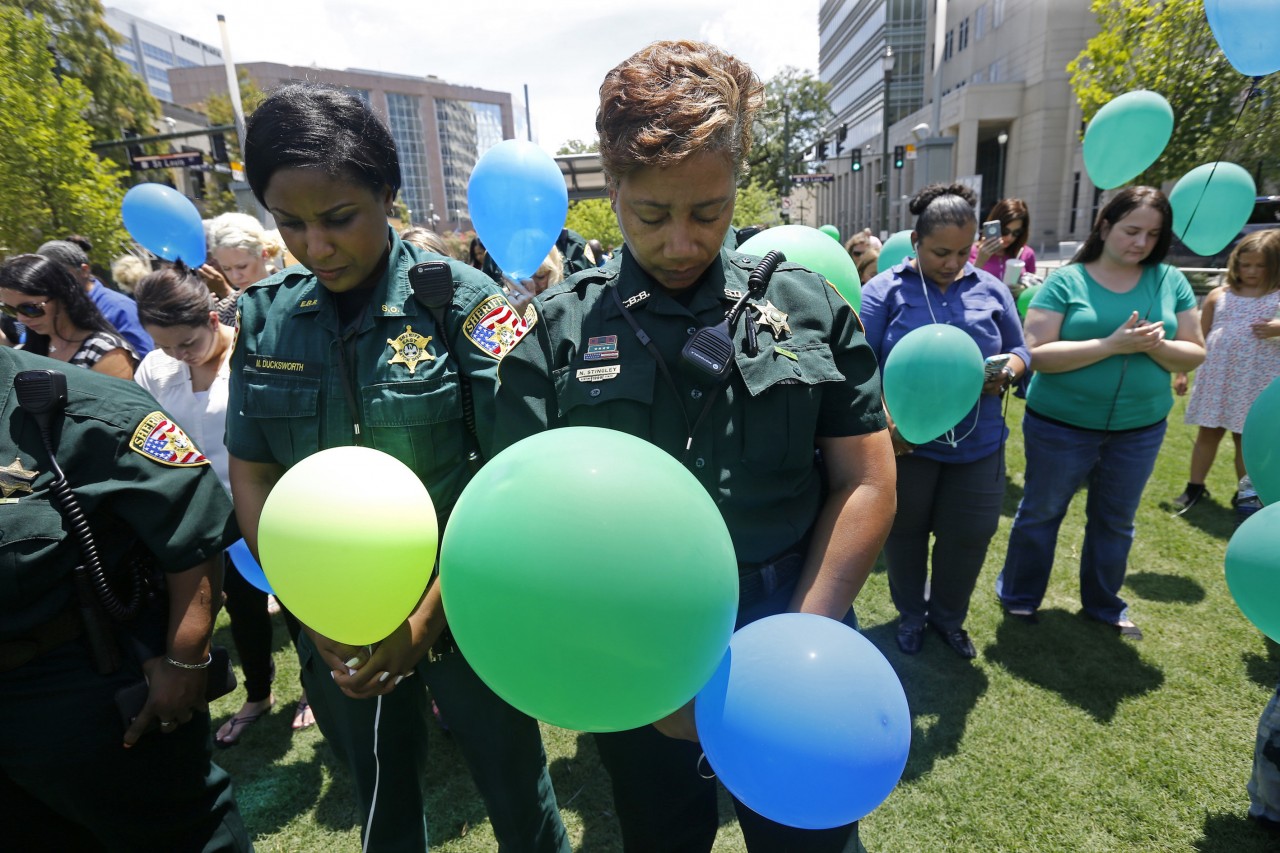 Escalation of gun violence in the US continues as  a shooter from Baton Rouge, Louisiana ambushed six officers, killing three, early this week. In last week's newsletter, we outlined the economics behind racial inequality in the US, which plays an important role in the tensions which have risen to the surface in recent weeks. This week, we want to highlight the link between the US gun industry and police brutality: In 2016 alone, firearm fatalities have resulted in 32 officers killed, 533 civilians killed by police, and 7,361 killed b y gun violence. For comparison, England and Poland see just one person in a million die because of gun homicides each year. And you'd think US gun sales would decrease after attacks, right? Well, you know what they say about assumptions: turns out after the shootings, background checks for gun applications reached an all-time high in Orlando spiking up nearly 50% since last year. The gun industry might bring over 250,000 full-time jobs and $13.5 billion in manufacturing revenue to the economy, but when tragedies like this are so common, and tensions so high, there are deeper questions to be asked about whether it really is as valuable to society as its advocates might believe – here's our take.
And last, but not least...Pokémon, Nooo!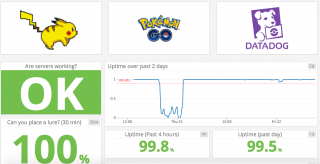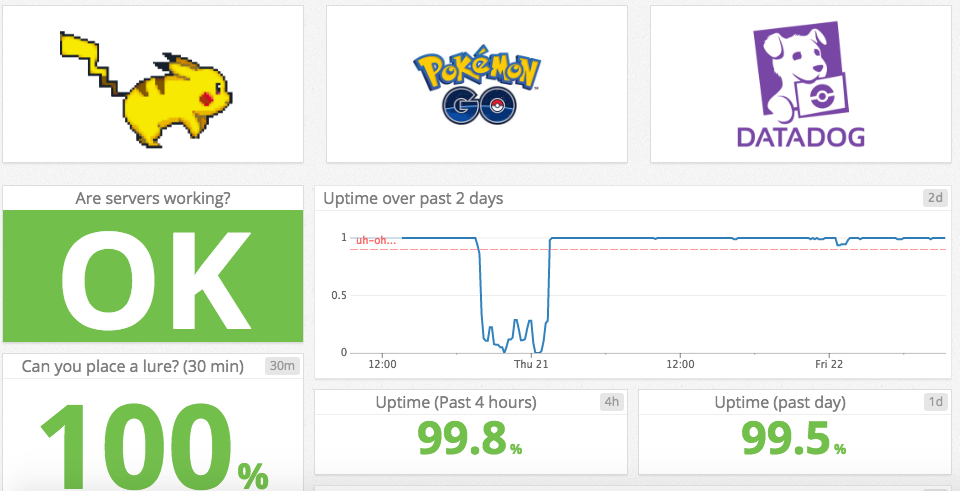 Users of what is undoubtedly the most exciting game to hit smartphones worldwide since Angry Birds had a shock this week when its servers were so overloaded with enthusiastic users that they temporarily shut down. Furious fans took to Twitter to vent their anger and even created the site IsPokémonGODownOrNot.com. And that's not the only creative enterprise to launch out of the massive market that Pokemon Go has created: Pokedate websites, discount sushi and free wine at Pokestops are just a few other savvy business ideas to emerge from entrepreneurial minds taking advantage of the craze. Plus, Nintendo's stock has gone up another 14%, propelling the company's market value to $42.5 billion – more than Sony. With the app being downloaded 30 million times worldwide across 35 countries, we're not surprised by the increase in value. However, what we didn't anticipate was the game's impact on the local economy.  It's all a bit mad – CNN has even launched parent's advice tips to make sure your kids don't get into trouble heading into people's backyards on a desperate hunt for the rarest catch (we're looking at you Zubat). Stay safe everyone.