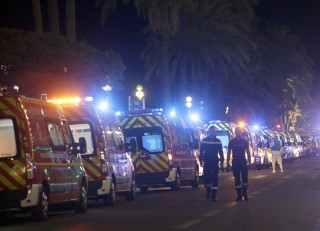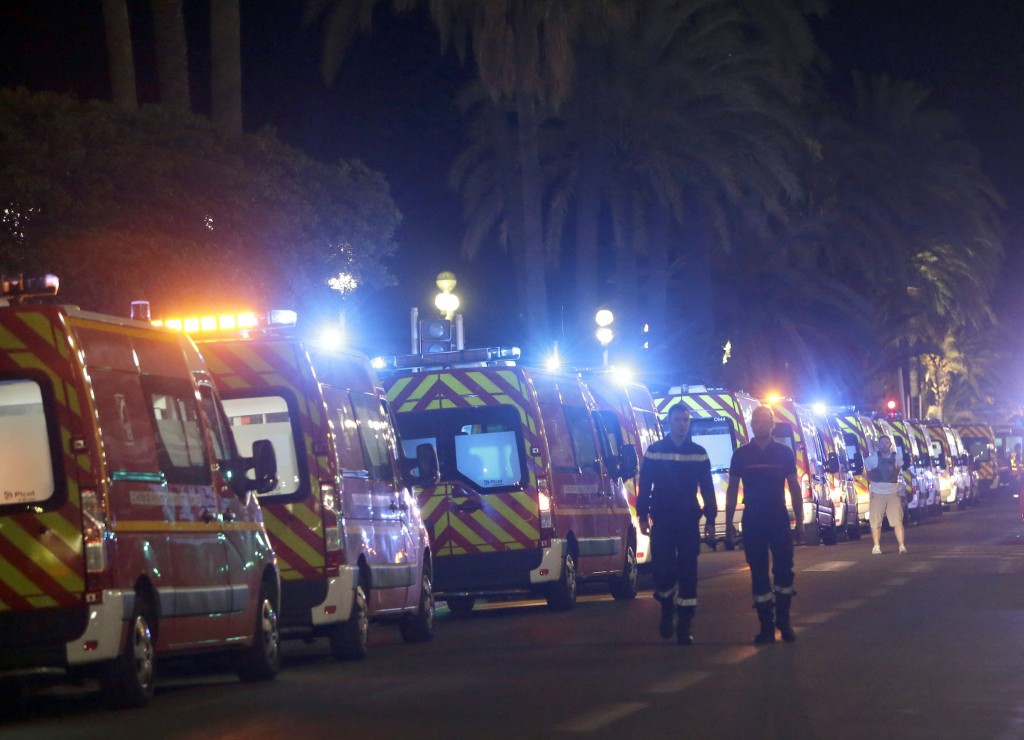 Image: © AP Photo/Claude Paris
Horrific attack in France, Black Lives Matter protests, new UK leader. 9-15 July: what just happened?
Terror hits France yet again. Black Lives Matter protests grow. New PM for the UK. Here's our review of the news over the last seven days
Yet another attack in France to take its toll on tourism, military spending, and anti-immigrant sentiment
A French-Tunisian gunman driving a lorry transporting weapons killed at least 84 people in the southern town of Nice on Thursday night, in the third major attack to hit the country in the last 18 months. No-one has claimed responsibility yet, but French president Hollande says it's 'undeniable' that this is a terrorist attack. This is already having an impact on the French economy: tourism is a $77 billion industry in France, creating 10% of total jobs, so the fear and uncertainty gripping the country at the moment is doing serious harm to people's livelihoods. Stocks for French tourism companies and European holiday airlines like Easyjet fell just hours after the news broke, and cultural events like the Nice Jazz Festival and Ville de Cannes have been cancelled out of respect for the victims. Hollande has extended the state of emergency he imposed on the country after the November Paris attacks, giving the state additional powers to implement higher security measures than usual, including keeping 10,000 additional military personnel guarding sensitive sites around the country.  The anti-immigrant and anti-EU party National Front saw increased popularity after the Paris attacks, and it's likely they'll have another surge in support after this. The whole thing is a tragic irony considering that the attack occurred at a parade for Bastille Day, France's national holiday celebrating the values of liberty, equality, and fraternity.
Black Lives Matter demonstrations spread across the US and the world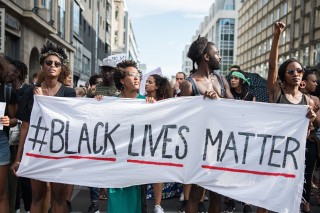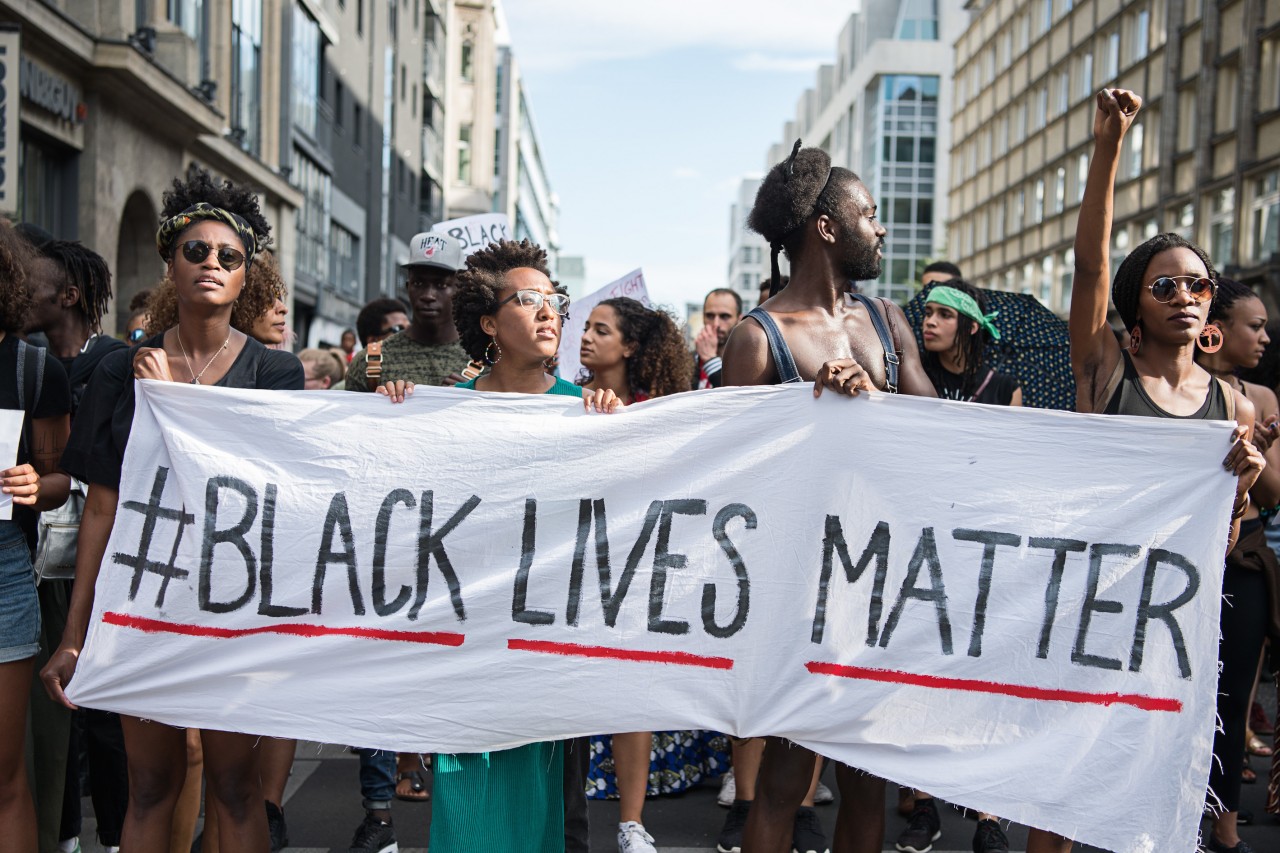 This week the Black Lives Matter movement led protests and debates on racism around the world, after Alton Sterling and Philando Castile were killed by police in the US. Last year, young black men were five times more likely than white men of the same age to be killed by police in the US. The movement wants to see an end to police brutality. Beyond that, they're also helping to raise awareness that poverty, prejudice and incarnation threaten black people's lives too. African-Americans account for a daunting 1 million of the current 2.3 million people in US prisons. Studies behind these figures show that more than 50% of all federal imprisonments stem from drug abuse. But despite African-Americans only representing 12% of drug users nationally, they're 10 times more likely than white people to be imprisoned for drug crimes. This undoubtedly takes a toll on job prospects and opportunities. Taking into account those in prison, the unemployment rate among working-age African-Americans reached 18.6% in 2014, nearly 12% higher than white men of the same group. This ultimately affects people's ability to get by, with African-Americans facing the highest poverty levels amongst all racial and ethnic groups in the US. So Black Lives Matter is about more than just police violence: there's an economic angle to the lack of basic human rights afforded the community, and the injustice and persecution this entails, which they're bringing back onto the agenda as well.
The name's May, Theresa May. Licensed to take Britain out of the EU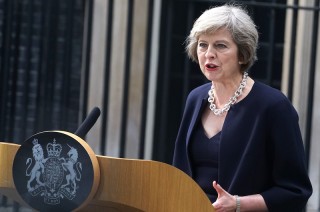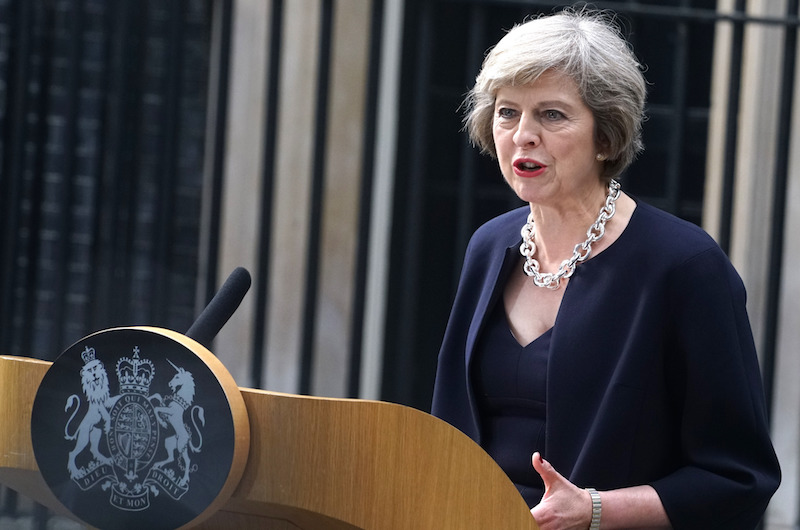 After the Brexit earthquake rocked the UK a few weeks ago and sent British politics into turmoil, a new Prime Minister rode into town yesterday. Yes, the former Home Secretary becomes the first woman PM since Margaret Thatcher, and only the second ever in British political history. She's stepping into David Cameron's shoes after he resigned the day after the Brexit vote, saying he could no longer 'captain the ship'. So what's in store for the new captain? Well, the whole getting out of the EU thing is gonna occupy a lot of her time. Specifically, the kind of agreements Britain can reach over the way it gets to trade with EU countries. One way involves being part of the single market in exchange for allowing the free movement of people (the 'Norway model'). The problem with this is that a lot of those who voted to leave want the UK to be able to control who comes into the country, so this will be a hard sell for May. The other approach means stricter immigration, but the trade deals would be more complicated to set up and may not be as good for the economy as just being part of the single market route (the WTO model'. There are other ways too, but then it all starts getting really complicated! Beyond Brexit, what's her approach to the economy? Well, her first step was to sack the Chancellor of six years, George Osborne. And in her first speech on this, she outlined a vision that included closing the gap between executive and worker pay, clamping down on tax avoidance, reducing the concentration of corporate power, and building an economic system that works for all, not just the privileged few. For many, this was a little different from what they expected. But were these just words or does she mean it? Only time will tell.
Abenomics ('what's that?') looks set to continue after Japanese election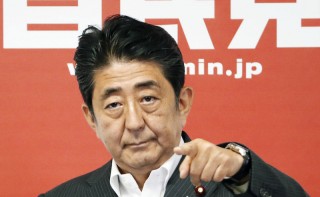 Japanese Prime Minister Shinzo Abe won a massive victory in his country's parliamentary elections this week. This means he's likely to continue with his particular brand of economic policy, which actually has its own name: 'Abenomics'. See what they did there? Basically, the Japanese economy has been doing pretty badly for a long time, so Abe came up with a plan to sort it out. Step 1: create loads of new money. Step 2: get the government to spend more. Step 3: change loads of old rules to make the economy more competitive. But some have claimed Abe has stepped back from parts of this approach, especially the changes he promised as part of step 3. Others question the creation of money (QE) part, saying it simply hasn't worked in Japan. Some even claim it contributes to increasing inequality, which in turn, can actually make the economy worse. So has it worked? For many, the jury is still out on that one but Abe's victory means it looks like the Japanese people are willing to keep giving it a go. The one other big reform he's promised is to change the rules limiting military expansion. This could open the way for increased spending, which might in turn boost the economy.
With all eyes on Brexit, Europe might have a new candidate for the naughty step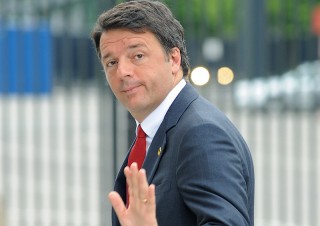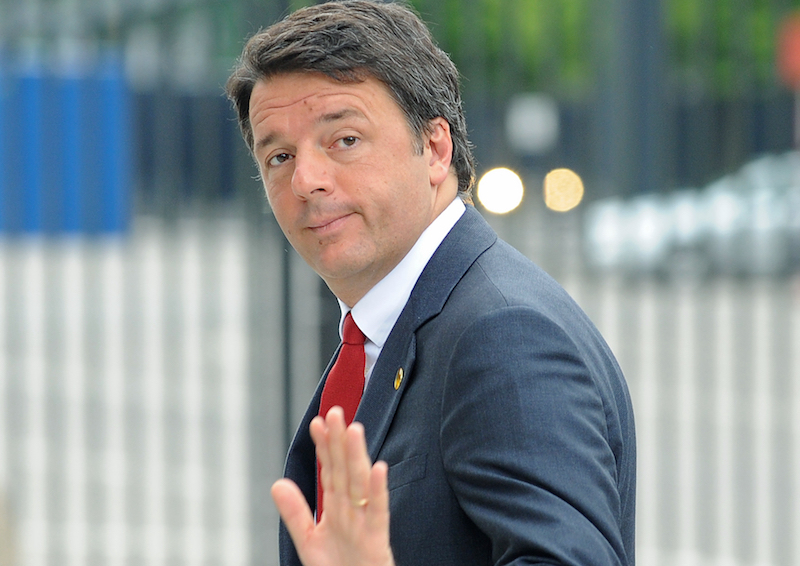 Looks like Italy's in trouble with the IMF, the nagging parent of the economy, for not 'growing' enough. It's so bad, they're saying the 20 years from 2000 til 2020 are basically 'lost decades'. They're saying that it will take at least until then for Italy's economy to return to the same levels it was before the 2008 financial crisis. By that point, the economies of other Eurozone member like Germany and France, are expected to have grown by 20-25% from where they were pre-crisis. So Italy could be a long way behind their next door neighbours. Four major things are contributing to the problem - unemployment is pretty high, productivity (the amount people produce) is pretty low, the public debt is massive (second only to Greece) and the banks have lent lots money they might not get paid back. All of this means it's difficult for businesses to grow, for the government to cut the debt and the economy to expand a rate fast enough to make things better. And while all eyes have been on Brexit, many are saying that Italy presents a real threat to the stability of the already shaky EU. On top of this, now the Italian government is saying it wants to bailout their banks with taxpayers' money - something that breaks the new rules put in place by EU after the last time the public had to get the financial sector out of trouble.
In other news...

Work vs life. South Korea's government is running a new campaign to encourage companies to help their staff find a better balance between work and life. Steps include making sure people don't need to give reasons for taking annual leave and the ending of emails and messages being sent outside working hours. South Koreans work some of the longest hours in the developed world, at an average of 2,163 hours each year, compared to 1,388 in Germany.
Taylor Swift vs YouTube. After her battle with Apple Music over royalties last year, Tay-Tay is now taking aim at YouTube. She's joined up with loads of other peeved pop stars including Lionel Richie, Paul McCartney, Lady Gaga, and Christina Aguilera, to complain that artists are not getting enough of the revenue generated by people watching music on the site. While views grew by 132% in the last year, YouTube's payments to artists only increased by 11%.
Juno vs Uber. New ride-hailing app Juno is taking on its largest rival Uber with one simple strategy: it says it will treat its drivers better. Juno is promising the flexibility of similar services but the chance to earn better money, taking only half the amount in commission that Uber does, and giving its drivers a stake in the company. They already have 8,500 drivers in New York, all keen to get a larger slice of the Big Apple pie.
Public vs private (beach). A stunning sandy beach in New Zealand has been bought from its private owner through a crowdfunding campaign and given to the public. Nearly 40,000 people donated almost $1.7m to buy the South Island beach. And to keep it purely in public hands, a contribution from a local businessman was rejected after he asked for exclusive private access to part of it.
I'm A Brexiteer… Get Me Out Of Here!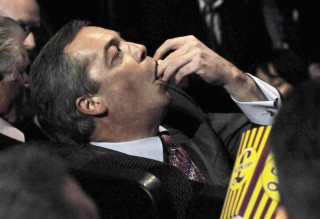 Fresh from his role in making Brexit a reality, former UKIP leader Nigel Farage could be heading to the jungles of Australia, if bosses of hit TV show 'I'm A Celebrity... Get Me Out Of Here' have their way. They're reportedly "desperate to sign him up" and are offering a cool £250,000 to get their man. Not bad for hanging around with a bunch of sort-of-famous people and moaning for a few weeks. Ah, but then there's the being made to eat all sorts of weird shit part. For many Brits seeing Farage tuck into some proper foreign grub(s) might be a lot of fun. A 'source' that UK paper The Mirror spoke to said: "It would be TV gold to see Farage chomping on kangaroo anus or a turkey testicle in a Bushtucker trial." We agree, that certainly would be something. But is Farage worth the amount they're prepared to pay? Possibly. With the country still coming to terms with the outcome of the Brexit vote, producers think he could attract millions of viewers. But it's not as much as they've been prepared to pay for other celebrities in the past. Both reality star Spencer Matthews and quiz show host Anne Robinson were offered £500,000 to take part (neither did). So, might the British public be willing to chip in to see Farage sent off to Australia to eat kangaroo anus? There's a strong chance at least 48% of them would.