Understandable economics?
Because as it turns out, no-one gets it...
In 2016 YouGov asked the UK public if they felt "politicians and the media talk about economics in a way that is accessible and easy to understand".
Only 12% answered yes. 
It seems the world needs a new way of talking about economics, and it needs to be clear, real and diverse. So, we started a campaign to reclaim what economics is really about – seven billion stories, the lives we lead, and the choices we make. We're calling it "understandable economics".
Excited? Sign up to our newsletter.
We're finding out how people feel about economics
We're constantly learning about how people feel about economics, through everything from focus groups, to vox-pops, to large-scale polls. We're capturing how people respond to the word 'economics', how they'd describe their relationship to the economy, and what they expect from those who communicate about the subject.
We're finding out how people interact with the economy and how we can all use an increased understanding of how it works to improve our lives. We're identifying what needs to change in order to achieve understandable economics. And we're providing dynamic, honest analysis of how good a job economics is doing at explaining itself.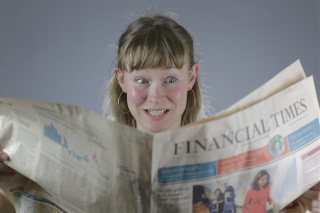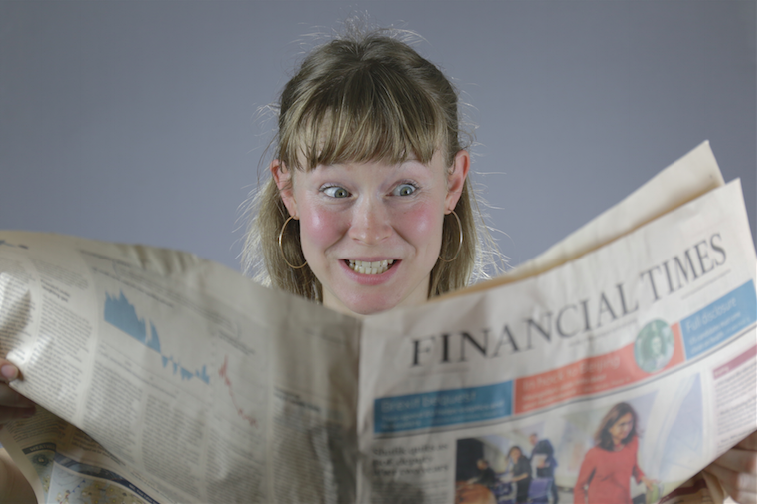 ...we're offering a new way of talking about the subject
Our website ecnmy.org is the place for news and entertainment on everything from food to sport to the big issues. We make sense of the dry stuff in the financial press, bring clarity to the economics of current news stories, and find economics in popular culture. We give jargon-free explanations of the economic concepts behind our daily lives via our Learn section. And we offer community resources for anyone who wants to get involved with our workshops, quizzes, crash courses and meet-ups.
Find out how you can create content for Economy, and join our Economy Community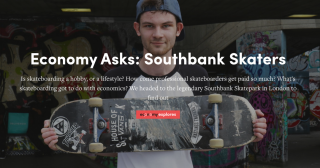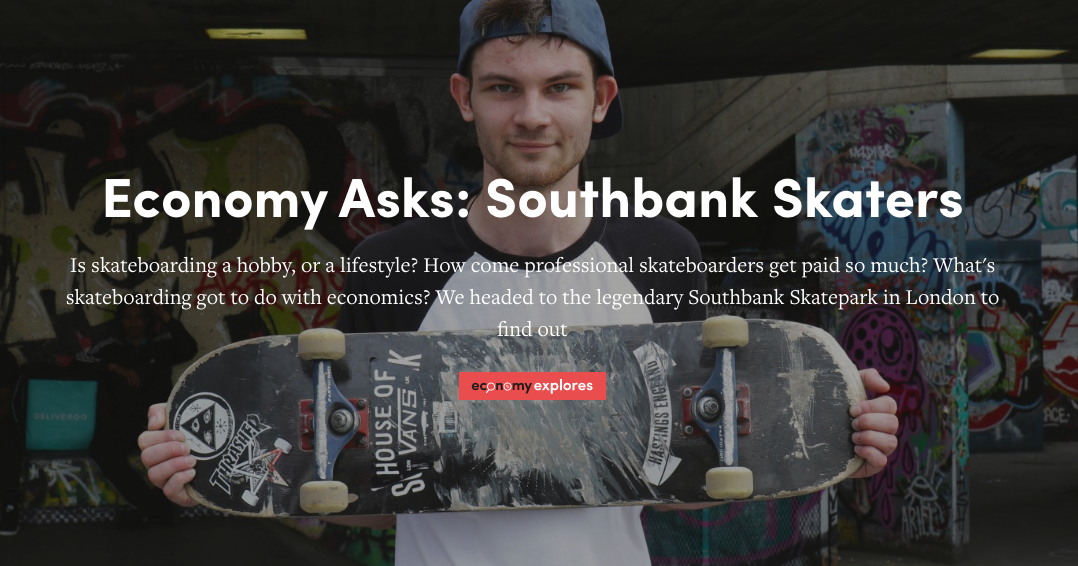 ...and we're campaigning for others to do the same
Reforming a subject people find so alienating into one that has real meaning is no mean feat; but what if we did? What if all of economics was actually understandable? What would that world look like?
Our campaign explores the source of the problem with economics across politics, education, media and the financial industry. We ask these institutions to be clear, diverse, transparent, available and real to ensure they are able to speak effectively with and involve people in the work they do. 
Success would mean a world where people can identify with and use economics to improve their lives and the world around them.
Listen to Lauren Laverne's BBC 6 Music show with Economy (2h8m30s)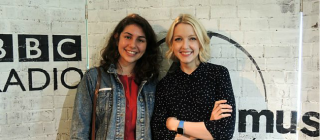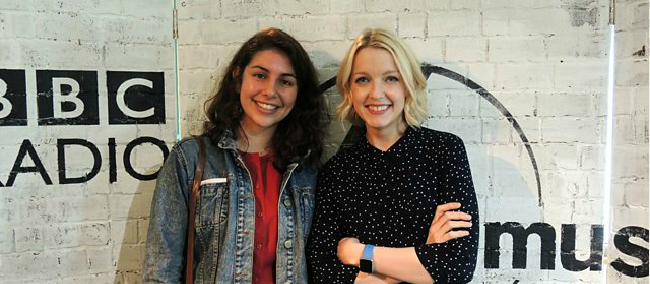 Wait, but who's "we"?
Staffed by a dedicated team in London, Economy is a collection of people around the world united by a need for understandable economics.
Governed by a Board of Trustees, we exist solely for the public benefit. We're the public education arm of Rethinking Economics, an international network of students, academics and professionals building a better economics in society and the classroom. Members of Rethinking Economics appeared in the Terry Jones (Monty Python) economics documentary Boom Bust Boom in 2014, and approached its producers, Cardano Insights with the idea of doing something bigger. The result is Economy.
With support from our generous donors, awesome volunteers and a growing international community, our organisation is built on a spirit of mucking in and building on ideas. We rely on a global network of advisors in media, academia, industry and politics who contribute their time and energy to Economy.
....but we also rely on you! Economy is created for people who want the kind of change we're talking about, and the more of you who join us, the stronger our voice is. Whether you read an article, join our staff or fund our research there are countless ways to be part of Economy.
How we are funded
Economy has received generous funding from Cardano Insights for the first two years of the project.
If you would like to help support the future of our mission to make the economy something we can all feel part of, please visit our donate page or contact us.
Keen to know more?
If you'd like a bit more of a look behind the scenes at the work that we do, download our marvellous Information Pack by clicking the button below.
Information Pack (PDF)
Looking for our Brand Guidelines?
If you would like to use our logo or are creating work with us and need our brand guidelines, download our helpful guide below.
Brand Guidelines (PDF)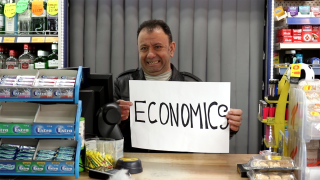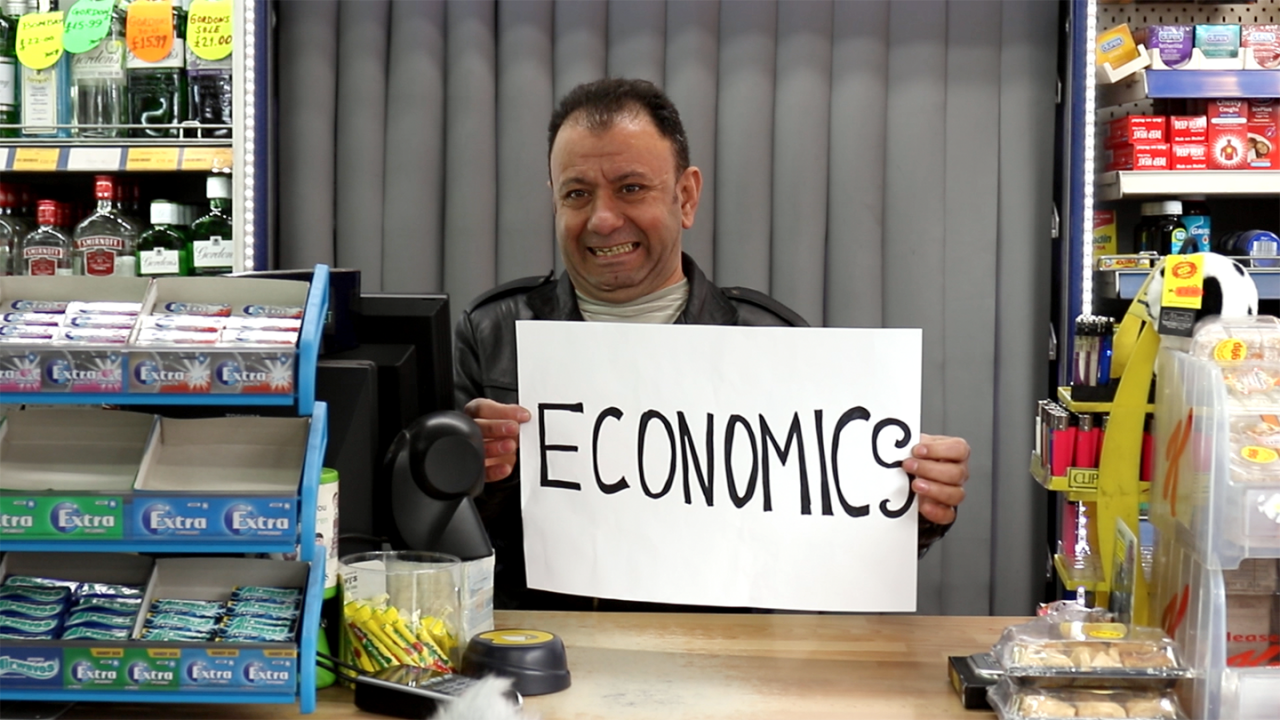 Let's stay in touch
Join the thousands of other people getting to grips with economics, and empowering themselves to start shaping the economy they live in.